Sponsors

Canimambo Restaurant (Graskop) Graskop Spar

Christian Computers (Graskop)
Lowveld Packaging ( Nelspruit)
Ulusaba News

Graskop Hotel LM Radio (Mozambique)

Africa Silks (Graskop) Big Time Market (Nelspruit)

HoutKraal Pale (Graskop) Firebreak Pub and Restaurant (Graskop)

Harvie Chickens(Graskop) Democratic Alliance (DA)

Log Cabin Village (Graskop) My Aching Monotone (band)

Mpower FM ( Nelspruit) Feather Post Productions

Keystone Milling (Hazyview) Lowvelder Newspaper

Sunbake Bread (Bushbuck Ridge) Beeld Newspaper

Aster Garden (Sabie) Tusk Security

SAPS

The Big Swing Quintero (Musician)

Lisbon Candlelight Caving Silver Spoon Restaurant

Engela Henning Sheri's Lodge
From the 21st of September Nando Fraser will be attempting to break the world record for the longest continual braai by an individual. The current record is 62 hours. He is planning to push that to 72. The Guinness World Record-keepers stipulate that he should have a minimum of 5 items on the grill at all times. Assuming a cooking time of 15mins per 5 items the math becomes quite interesting. It equates to 960 items being cooked every 48 hours.

He will be starting the Braai at 9:00am on the 21st of September and end at 9:00am on the 24th of September
The record will be broken at around 23:00 on the 23rd of September.

Being that 24 Sep is Heritage day as well as Braai day it got him thinking how best to approach this. His conclusion was that he should shift his focus from breaking the record to benefit at least a 1000 orphans.

Powered by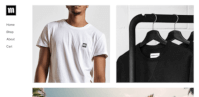 Create your own unique website with customizable templates.

Child- friendly and wheel-chair friendly Sea-food Restaurants in Graskop Mpumalanga South Africa